PROFILE
Our History
Principal
Goa, the smallest state of the Indian Union, is known for its excellent civic amenities, advanced infrastructure, tourism, hospitality and most significantly the quality of education. Goa Vidyaprasarak Mandal is one such educational institution which is committed to deliver education par excellence from K.G. to P.G.
On the auspicious day 12 June 1986 (Saka 1908 Jyestha Sukla Paksha Panchami), Goa Vidyaprasarak Mandal's College of Commerce and Economics was established in Ponda. The college came to be officially renamed as Goa Vidyaprasarak Mandal's Gopal Govind Poi Raiturcar College of Commerce and Economics on 13 March 1994 (Saka 1915 Phalgun Shukla Paksha Pratipada).
A group of imminent personalities, freedom fighters and social workers driven by the concern and zeal for providing education among the residents of Ponda taluka established Goa Vidyaprasarak Mandal, the parent body of the college, on the ndauspicious day, 2 October 1911, which marks the Gandhi Jayanti and Lal Bahadur Shastry Jayanti. Goa Vidyaprasarak Mandal has not left a single stone unturned in its journey for last 109 years in the delivery of education to the masses; may it be at KinderGarten, primary, secondary, higher secondary, graduation, post-graduation level or even in preparing students for IIT entrance exam through its Adarsh Higher Secondary School.
The college embarked upon its journey of imparting education with a handful of teaching and non-teaching staff members, three classrooms and approximately 300 pupils. Later on, the College was re-located to a spacious and green landscape to Vidya Sankul at Farmagudi in the year 2000. In January 2015, the College has been reaccrediated by National Assessment and Accrediation Council, Bangaluru, with 'B' Grade CGPA of 2.70.

The present college premises spreads over 15,000 square meters of land in a tranquil area surrounded by lush green landscape which is an ideal place to maintain conducive atmosphere for teaching and learning process.
Goa Vidyaprasarak Mandal's College of Commerce and Economics was founded on June 12, 1986 in Ponda.
On March 13,1994 the College was re-named as Goa Vidyaprasarak Mandal's Gopal Govind Poy Raiturcar College of Commerce and Economics .
In 2000, College moved to spacious and green landscape at Farmagudi. The College re-accrediated by NAAC with "B" Grade CGPA of 2.70 in January 2015.
For the last 34 years ,the College is committed towards the substantial improvement in the quality of teaching learning process and making the education more pertinent and suitable to growing challenges and needs of society, industry and government agencies.
Principals of the College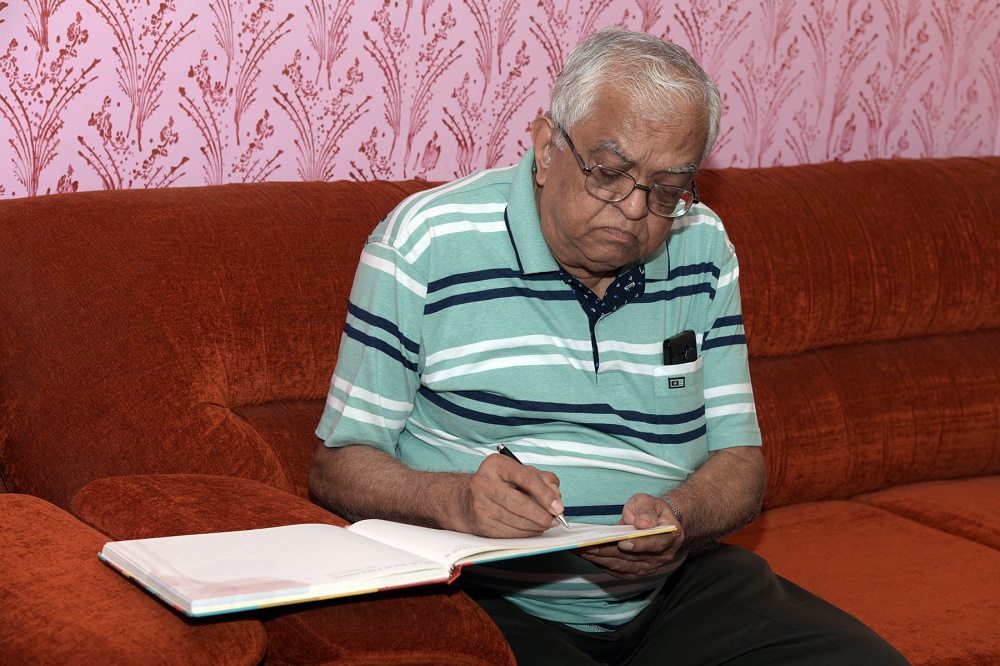 Shri Ashok Jhumde
Founder Principal
(1986 -2000)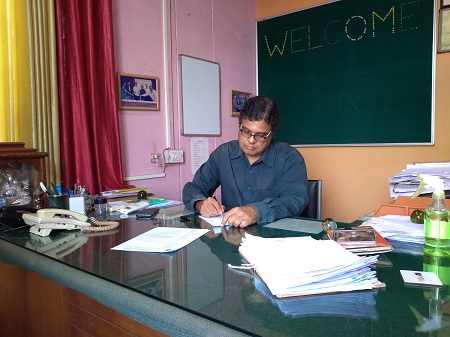 Dr. Pravin Bhende
Principal
(2000 -2021 )