OFFG. PRINCIPAL'S MESSAGE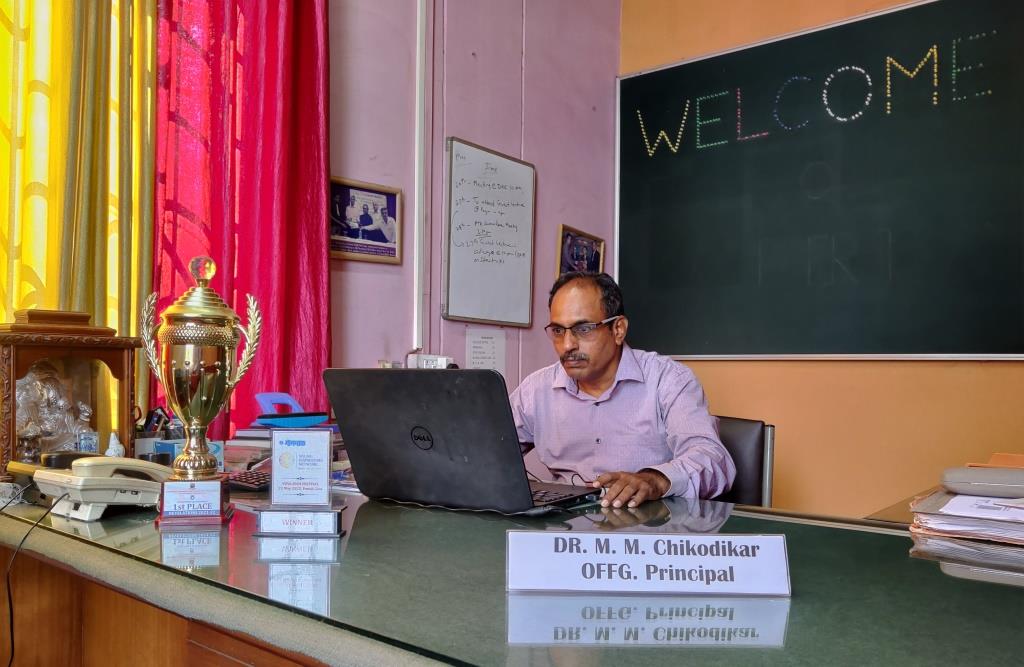 Hearty Congratulations to all those students who have passed the HSSC Examinations recently. A warm welcome to all those who would like to seek admission in our college.
Our college i.e. Goa Vidyaprasarak Mandal's Gopal Govind Poy Raiturcar College of Commerce & Economics was established in June 1986. Our parent body Goa Vidyaprasarak Mandal was established by the visionaries like Dr. Dada Vaidya, Shri. Sitaram Kerkar and Shri. Sarjyotishi in the year 1911. Our college is affiliated to Goa University. Our college offers an Aided Programme of three years – B.Com (Honours). It also offers Self – Finance Programme – B.C.A  for three years and M.Com for two years.
The average strength of the students for all the programmes taken together is around 750  to 800. Thus, it is catering to the higher educational needs of the students belonging to Ponda city and surrounding areas of Ponda.
Our students are also doing well in co-curricular and extracurricular activities like cultural and sports. They are participating in various inter – collegiate events and competitions and bringing laurels to the college by winning prizes and trophies.
Due to the Covid – 19 pandemic, for almost two years all the extra – curricular activities were held up. The teaching – learning process was ONLINE. Of late from February – March 2022 onwards, all the activities started OFFLINE.  This was considered as a golden opportunity hence, besides, teaching, our teachers took initiative in organising Career Guidance talks, Guest lectures / Seminars / Workshops on different topics for the benefit of students. Faculty Development Programme and Seminar were also organised for the benefit of teaching and non – teaching staff. Our students community too, did not lag behind and organised fun days, and other competitions. They  took active part in sports and cultural events organised by different colleges and won trophies / prizes etc.
We strongly believe that in the forthcoming Academic year 2022 -23, academic, co-curricular, extra- curricular and sports activities will go on smoothly in all the colleges in Goa and in the country too. The teachers and students are eagerly waiting to Welcome the New Academic Year 2022 – 23.
ONCE AGAIN HEARTY CONGRATULATIONS AND A WARM WELCOME.
DR. M.M.CHIKODIKAR
OFFG. PRINCIPAL