OFFG. PRINCIPAL'S MESSAGE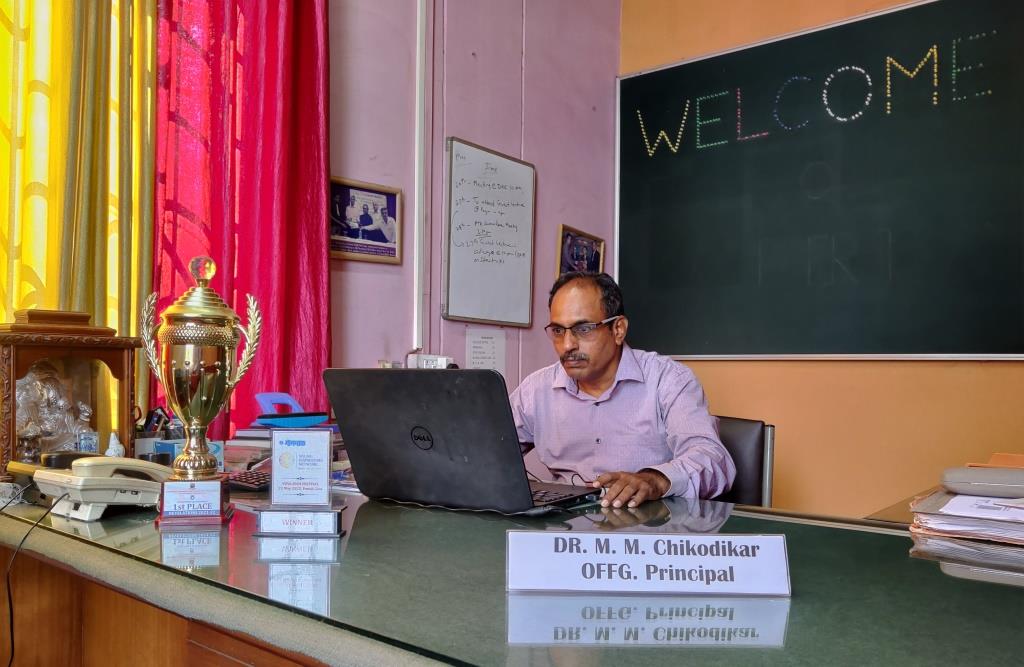 After the Ganesh Chaturthi break, academic, co-curricular, and extra-curricular activities were restarted again. Students' Council Election were held in a smooth and efficient manner. I appreciate the In-charge of Students' Council and all others who have taken efforts in conducting the Students' Council Election in a smooth way. Hearty Congratulations to all the elected members.
Inviting Resource Persons for Guest Lectures as a part of Industry-Academy Interaction has become a regular feature, now. In all, two to three Guest Lectures per week are held for B.Com., B.C.A. and M.Com. students. In order to give exposure to the students, Field Visits to various Industrial Units located in Kundaim & Verna Industrial Estate, visit to Incubation Centre are also becoming a part of co-curricular activity. Such Field Visits are particularly useful for the subject-papers like Industrial Management, General Management, etc. Several activities are also carried out by the Institution's Innovation Council like – Talks and Guest Lectures in order to promote entrepreneurship skills. 
A week long DAAN UTSAV was observed and the college got an overwhelming response for the same as we were able to collect an amount of Rs.30, 501/- (inclusive of a donation given by one of our faculty members). The said amount was handed over to DILASA (A Palliative Care Centre), Ponda. Thanks to all those who have contributed for the DAAN UTSAV.
The college is also taking initiative in promoting Research Culture among the staff and students. Our faculty is encouraging the students to take part in research related activities organised at the state level by various colleges. Guest lectures on promoting research are also organised for the faculty as well as post-graduate students. . GIPARD has approved two Research Proposals of our faculties.
To promote the inherent talent and skills, workshops like – innovative model making, Diya Painting, & Personality Development are also organised. Poster Making Competitions was conducted on the occasion of Mental Health Awareness Week for which there as an amazing response from students.
Fresher's Party – known as 'Parichay' was organised by the Students' Council for the first year students and all the students took active part in the same.
Diwali, the festival of lights is just over now.
Within a few weeks' time from mid-November onwards, Semester End Examinations for Sem. I, III & V will be held.
Best Wishes to all the students for the same.
Date: 26th October 2022
*************
DR. M.M.CHIKODIKAR
OFFG. PRINCIPAL